Riding Lessons

We offer group riding lessons which are divided into ring lessons for beginners and arena lessons for the more advanced riders. We cater for young and old.

In the ring each rider has a leader which enables us to teach basic riding skills without you having to concentrate on handling your horse. As progress is made, you will be given the opportunity to ride on your own. Once you are able to control your horse and are comfortable with the basics, you will move on to the arena.




In the arena your basic skill will be developed further to ensure that you will be able to ride your horse with confidence. In doing so we try to match horse and rider and over a period of time you will ride a variety of horses.

Although the arena lessons follow a basic pattern, we still do our best to keep the lessons interesting, informative, fun and varied.

Lessons are charged at R150.00 per hour.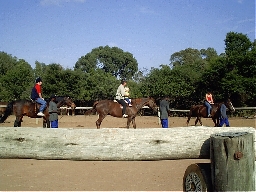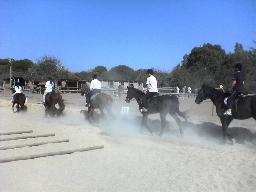 Ring lesson with leaders
Arena lesson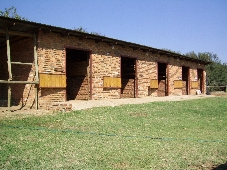 Stabling

> Large stables

> Well trained grooms

> Tranquill surroundings

> Personal attention, love and care

> 24 Hour supervision

Stabling is R3,300 per month. This excludes medical and farrier expenses.
WHAT WE OFFER